PROSPECTUS PROSPEKTUS
UIT DIE HOOF SE KANTOOR
FROM THE PRINCIPAL'S OFFICE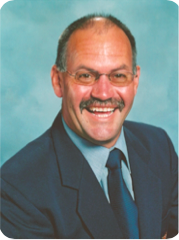 Veldenvlei Primary School, founded in 1984, is situated in the prosperous Zululand coastal town of Richards Bay. Our mission of value driven education is amplified in our School's motto: "Persevere in Faith".
Ons pragtige skool bied talle akademiese, sport en kulturele aktiwiteite aan. Ons streef na die totale ontwikkeling van ons kinders. Ons is trots daarop om saam met ons ouers as vennote in ons kinders se opvoeding bekend te staan.
Our multi-cultural approach to teaching caters for all the children of the community at large and we are proud to say that this prospectus is a reflection of the true image and spirit of Veldenvlei Primary School.

BELANGRIKE INLIGTING
IMPORTANT INFORMATION
SKOOLFONDS / SCHOOL FEES
Skoolfonds soos deur die Beheerliggaam bepaal, is vooruitbetaalbaar by die kantoor. Skoolfonds moet voor die 7e dag van elke maand betaal word. Afslag word gegee vir die ouers wat binne 'n tydperk die totale bedrag betaal. Meer inligting kan by die finansiële sekretaresse verkry word.
School fees as laid down by the Governing Body, are payable in advance before the 7th of each month. Discount will be given to parents that pay the full amount within a certain period. More information on this matter is available from the financial secretary.
FINANSIëLE KANTOOR / FINANCIAL OFFICE
TYE:
Maandae - Donderdae : 07:00 – 14:00
Vrydae : 07:00 – 13:45
HOURS:
Mondays – Thursdays : 07:00 – 14:00
Fridays : 07:00 – 13:45
SKOOLTYE / SCHOOL HOURS
Skool begin stiptelik om 07:30. Leerlinge moet verkieslik tussen 07:15 en 07:25 by die skool wees. Die Gr. R leerlinge sluit om 12:30 en moet stiptelik deur die ouers gehaal word, indien die leerders nie by die nasorgsentrum ingeskryf is nie. Gr. 1 – 3 sportoefening vind plaas van 13:10 – 14:00 op Dinsdae en Donderdae.
School starts at 07:30 promptly. We prefer pupils to be at school between 07:15 and 07:25. Gr. R learners go home at 12:30 and have to be fetched punctually by their parents at 12:30, if they do not make use of the aftercare facilities. Sport practice for Gr. 1 - 3 will take place from 13:10 – 14:00 on Tuesdays and Thursdays.
Appointments with the principal and educators as well as visits to the school must be made beforehand with the secretary. Please report to the office where you will receive help or attention at all times.
DIE BESTUUR / MANAGEMENT
HOOF / PRINCIPAL
Mnr. / Mr. V. Raubenheimer
ADJUNKHOOF / DEPUTY PRINCIPAL
Dr. A.M. Truter
DEPARTEMENTSHOOF / HEADS OF DEPARTMENT
Mev. / Mrs. G.C. Carstens (Senior Fase / Phase)
Mev. / Mrs. J.D.E. Bezuidenhout (Junior Fase / Phase)
Mev./Mrs. S.A. Steyn (Junior Fase / Phase)
DIE KLEREWINKEL / THE CLOTHES SHOP
Alle skool- en sportdrag kan by die skool se klerewinkel gekoop word. Daar is ook tweedehandse klere beskikbaar indien u wil koop.
URE:
Maandae - Vrydae : 07:00 – 12:00
School and sportswear can be purchased at the school's clothes shop. Second hand clothes are also available.
HOURS:
Mondays - Fridays : 07:00 – 12:00
SKRYFBEHOEFTES / STATIONERY
Skryfbehoeftelyste word beskikbaar gestel.
Stationery lists will be availabe
SNOEPWINKEL / TUCK SHOP
TYE:
Maandae tot Vrydae 09:40 tot 10:10
12:40 tot 13:10
HOURS:
Mondays to Fridays 09:40 to 10:10
12:40 to 13:10
Maandae en Woensdae :Jaffles
Dinsdae en Donderdae :Geroosterde toebroodjies.
Vrydae :Warmbrakke.
Daar word ook lekkers, aartappelskyfies en koeldrank verkoop.
Mondays and Wednesdays : Jaffles
Tuesdays and Thursdays : Toasted sandwiches
Fridays : Hotdogs
Sweets, chips and cooldrinks are also available.
SKOOLBEHEERLIGGAAM / SCHOOL GOVERNING BODY
Mnr/Mr V Raubenheimer Dr M Truter
Mnr/Mr R van Tilburg Mnr/Mr V Lohrmann
Mnr/Mr L Henning Mnr/Mr M vd Linde
Mnr/Mr D Bhajun Mnr/Mr R Verreynne
Mev/Mrs C Brighton Mev/Mrs E du Plooy
Mev/Mrs J Swart
SEKRETARIëLE PERSONEEL / SECRETARIAL STAFF
Principal & Staff Admin: Mev/Mrs E Du Plooy
SP Learner Admin: Mev/Mrs K Binneman
Pre-School & JP Learner Admin: Mev/Mrs C Trollip
Financial / Finansiëel: Mev/Mrs J Swart
Mev/Mrs C Hinze
Cashier / Kasiere: Mev/Mrs J Graham
OUR SCHOOL RULES
THE AIM OF OUR RULES ARE
to create an environment where learners can be educated without fear or stress;
to acquire acceptable patterns of behaviour and to practice these with self-discipline;
to portray the image of our school with pride in order that law-abiding citizens, who are obedient to God and fellowmen, can be cultivated.
WHAT THE SCHOOL EXPECTS FROM YOU AS A LEARNER
Learners are required to wear the prescribed school uniform with pride.
Sportswear is compulsory at all sport practices and sporting events.
Boys are to keep their hair short and neat.
No gel or hair wax is allowed.
Girls of an African ethnicity are only allowed short extensions (above the collar), which must be neat, straight back corn rows in a natural colour, braided into a small bun in the neck or top of the head.
Colouring of hair; peroxiding or bleaching of hair; or perming of hair, is not allowed.
Girls' hair longer than collar length must be tied back, neatly. Clips must be used if necessary.
Hair must be short and controlled or long and tied back. Keep a neat appearance.
Fringes may not hang over the eye-brows or in the face.
Every learner must use a strong school bag as well as a pencil bag.
Books may not be kept in plastic shopping bags.
No learner may use their cell phone/smart watch to contact parents during school hours.
No smart watches or cell phones are permitted during examinations or tests.
Smart watches and/or cell phones must be switched off during school hours.
The cell phone and or smart watch must be kept in the learner's suitcase during school hours.
Cell phone use during class, ringing or making calls WILL BE CONFISCATED and will not be returned until the end of the term.
Learners may use their devices (smart watch and cell phones) outside the main school building. The school accepts no responsibility for replacing lost, stolen or damaged mobile phones or smart watches.
WHAT THE SCHOOL EXPECTS FROM YOU AS A PARENT
Learners may not be absent from school without a valid reason. A telephone call to explain absence from school is most welcome, but a written note explaining the reason must be submitted when the learner returns to school.
A doctor's certificate must be produced after three days of absence.
Doctor's and dentist's appointments are to be made for after school hours.
If a learner is absent from school for 10 consecutive school days, without a valid reason, the principal must cancel the learner's record in the class register on grounds of continuos absence.
Appointments with the principal and educators as well as visits to the school must be made beforehand with the secretary. Please report to the office where you will receive help or attention at all times.
A complete set of school rules and disciplinary procedures are available in the school's Code of Conduct. A copy can be collected
from the administration office.
EVALUATION
We evaluate learners from both the Senior and Junior Phase throughout the year. An exam is written every term in the Senior Phase. We emphasize the acquisition of skills and strive to present a holistic view of each child's academic performance.
Progress reports are given out every term in the Junior and Senior Primary Phase. These reports are followed by parent evenings during which you are able to discuss your child's progress with his /her educator.
At Veldenvlei Primary School we strive towards the developing of the child as a whole and not just as an academic learner. We strive towards a school as part of a system that consists of educational partnerships and networks. Our aim is to prepare the learner in such a way that he / she will be an asset to society and the environment.
ONS SKOOLREëLS
DIE DOEL VAN ONS REËLS IS
om 'n omgewing en situasie te skep en te bewaar waar leerders veilig, sonder stremming en vrese, hul skoolopleiding kan ontvang;

om aanvaarbare gedragspatrone aan te leer en met selfdissipline te beoefen;

om die beeld van ons skool met trots uit te dra sodat wetsgehoorsame landsburgers gekweek kan word.
WAT DIE SKOOL VAN JOU AS LEERDER VERWAG
Alle leerders moet in die voorgeskrewe skooldrag geklee wees en dit met trots dra.

Sportdrag word by alle sportoefeninge en byeenkomste gedra.

Seuns se hare moet kort en netjies gekap wees.

Die "Step" haarstyl en lang oorgekamde kuif word nie toegelaat nie.

Geen gel word in die hare toegelaat nie.

Dogters van 'n Afrika etnisiteit mag slegs kort haarverlengings (bo die kraag), wat netjies gevleg is in reguit rye, in hulle hare hê.

Hare mag nie gekleur, gekartel of gebleik word nie.

'n Dogter se hare wat langer as kraaglengte is, moet dit vasmaak. Waar nodig, moet knippies gebruik word.

Hare moet kort en netjies wees, of lank en vasgemaak. Wees trots op jou voorkoms en lyk altyd netjies.

Die kuif mag nie oor die wenkbroue, in die oë of in die gesig hang nie.

Leerders moet 'n sterk skooltas en pennesakkie hê.

Skoolboeke moet nie in plastiese winkelsakke gedra word nie.

Geen leerders mag hulle selfone of "smart watches" gebruik om hulle ouers gedurende skoolure te kontak nie.

Geen "smart watch" of selfoon mag gedurende 'n eksamen of toets gebruik word nie.

"Smart watches" en selfone moet AFGESKAKEL wees gedurende skoolure.

Selfone en "smart watches" moet in die leerder se tas wees gedurende skoolure.

Enige selfoon wat lui of wat gebruik word gedurende klastyd, sal gekonfiskeer word en aan die einde van die kwartaal aan die leerder terug besorg word.

Selfone en "smart watches" mag slegs buite die skoolterrein gebruik word. Die skool neem GEEN VERANTWOORDELIKHEID vir enige selfone of "smart watches" wat gesteel of beskadig word nie.
WAT DIE SKOOL VAN 'N U, AS OUER, VERWAG
Geen leerder mag sonder 'n grondige rede afwesig wees nie. Telefoonoproepe ter verskoning is welkom. 'n Skriftelike brief moet egter op die dag waarop die leerder terugkeer, gestuur word.
Doktersertifikate word verlang indien die leerder meer as drie dae afwesig is.
Dokters- en tandartsafsprake moet na skoolure gemaak word.
Indien 'n leerder vir 10 agtereenvolgende dae afwesig is sonder 'n geldige verskoning moet die hoof die leerder se naam van die klasregister verwyder op grond van volgehoue afwesigheid.
Afsprake met die hoof en opvoeders asook besoeke aan die skool moet vooraf per afspraak deur die sekretaresse gemaak word. Meld altyd by die kantoor aan waar u die nodige hulp en aandag sal ontvang.
Die volledige skoolreëls en dissiplinêre prosedures word uiteengesit in die Veldenvlei Gedragskode en is beskikbaar by die kantoor.
EVALUERING
Die leerders in beide die Junior Primêre sowel as Senior Primêre Fases word deurlopend geëvalueer. 'n Eksamen word elke kwartaal geskryf in die Senior Fase. Ons beklemtoon die bemeestering van vakvaardighede en ons streef daarna om 'n geheelbeeld van elke leerder se akademiese vermoëns weer te gee.
Vorderingsverlae word elke kwartaal uitgegee vir die Junior en Senior Primêre Fase en word opgevolg met oueraande waartydens u u kind(ers) se vordering met die opvoeders kan bespreek.
By Primêre Skool Veldenvlei word daarna gestreef om die kind nie net as 'n akademiese leerder te ontwikkel nie, maar die kind in sy / haar totaliteit. Ons mik na 'n skool as deel van 'n stelsel van onderwysvennootskappe en netwerke asook om die kind voor te berei sodat die leerder 'n aanwins kan wees vir die gemeenskap en die omgewing.
SCHOOL UNIFORM
SOMERSDRAG: EERSTE EN VIERDE KWARTAAL
SUMMER UNIFORM: FIRST AND FOURTH TERM
Turquoise dress with school badge; Short white socks and black school shoes. (No lace-up shoes). A navy blue jersey (for cold Summer days). No takkies.

Long hair must be neatly tied up. The only extensions allowed are neat corn rows straight back in a natural hair colour braided into a small bun in the neck or top of the head. No big corn row braids or coloured braids are allowed. No big buns are allowed. Only white/navy hair accessories are allowed.

-0-0-0-

Turkoois skoolrok met wapen; Kort wit kouse en swart skoolskoene met gespe. (Geen tekkies) 'n Vlootblou trui mag op koue Somersdae gedra word.

Lang hare moet netjies vasgebind en uit die oë gehou word. Wit of navy linte mag gedra word.
White short sleeved shirt with school badge, navy blue pants, long navy blue socks with white stripes and black lace-up school shoes.

A navy blue jersey during cold summer days.

Hair must be neat and short at all times.

-0-0-0-

Wit kortmouhemp met skoolwapen; 'n donkerblou kortbroek en lang donkerblou kouse met wit strepe.

'n Vlootblou trui kan op koue Somersdae gedra word.

Hare moet te alle tye kort en netjies gehou word.

GEEN TEKKIES MAG BY SKOOLUNIFORM GEDRA WORD NIE.
WINTERSDRAG: TWEEDE EN DERDE KWARTAAL
WINTER UNIFORM: SECOND AND THIRD TERM
Wintesdrag vir die meisies: Skooltrui by die skoolrok en swart skoolskoene.

Indien dit baie koud is mag die skoolsweetpak en die sporthemp met kraag, gedra word. SKOOLSKOENE moet by die sweetpakbroek gedra word. GEEN TEKKIES NIE. GEEN T-HEMP MAG GEDRA WORD NIE. Die wit skoolhemp skyn deur daarom word die vergunning gemaak dat die dogters die sporthemp mag dra.

-0-0-0-

Winter uniform for girls: A School jersey with the school dress and black shoes.

If it is very cold the girls may wear a school track suit with the PT shirt. School shoes must be worn with the track suit pants. NO TAKKIES AND NO T-SHIRTS MAY BE WORN.
Die seuns se Wintersdrag bestaan uit: 'n Skooltrui oor die wit skoolhemp, kort vlootkleur broek. Swart skoolskoene.

As dit baie koud is mag 'n skoolsweetpak gedra word. 'n Wit skoolhemp word onder die sweetpak gedra en skoolskoene word by die sweetpakbroek gedra. GEEN TEKKIES OF T-HEMP MAG BY DIE SWEETPAK GEDRA WORD NIE.

-0-0-0-

The boys Winter Uniform: a School jersey may be worn with the white school shirt, short navy pants. Black school shoes.

If it is very cold, the boys may wear a school tracksuit, a white school shirt and black school shoes. NO TAKKIES OR T-SHIRT MAY BE WORN WITH THE SCHOOL TRACKSUIT.